A lot of analysis has been centered around the marketing trends and on how the marketing of new products would emerge. Below mentioned are some of the digital marketing trends that every marketer should be aware considering that they would continue for the rest of the year.
Rampant advertising of brands or products
The digital trend of snap chat has been embraced by the youth where you can add pictures, incorporate videos with a fixed expiration date. It is a fast paced network and all operations are done with a preset time limit.
A Difference exists between content marketing and content Remarketing
An important component of digital marketing is content marketing. Sometimes the trend is that people visit your website, read about the product, but sadly there is no purchase. This is where content Remarketing comes into the picture. You can tag all the users and make them have a glance at your product by in scripting videos on your email.
Undertake a research and search on social media platforms like Facebook
It is indeed an interesting trend where people can research and buy products on the Facebook messenger app.
Make your customers the brand ambassadors
The customer generated content can be used to market the products. Use the reviews of the customers and make them closer to your product, and this will contribute to the increase in sales.
You can target an individual based on their interest in Pinterest with an animated pin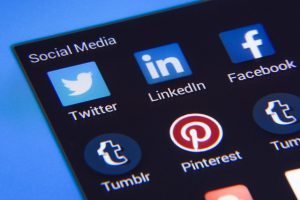 The concept of Pinterest has taken marketing to the next level. An individual tends to pin their interests that are buyable. Now it has come up with an animated pin where you can target a particular individual based on their interest.
Incorporate an omnichannel experience
It may seem complicated, but it may work out to an effective marketing trend. It means that you have an insight into the experiences of the audience through a particular channel
Instagram can be used as an advertisement channel
Visual presentation makes a strong impression on people and for this reason, you can use Instagram. It provides you with an opportunity of paid advertisement with the help of developers and in 2016 it is available to all the users.
You can connect with the engaging audiences through live video streaming
Time and time again the fact that has been stressed is video has a great impact on people. Now experience such a situation where you provide them video streaming of your content, teasers etc. You can take the help of apps like Meerkat and Periscope in this regard.
Pay per click advertisement
It can be a magic answering for sending content to the clients that they really want to read about. It helps you to target customers with specific ads and then waiting for their email ids or phone numbers.
Invest in wearable technology and healthy pin
The digital tools and technologies are based on leading a healthy lifestyle. You should create a trend that helps you to take advantage and merge both the trends. Say for example Apple has partnered with Nike.
These are some of the digital marketing trends of 2016 which includes a combination of email, search, and social media.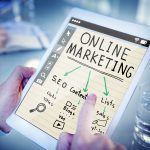 Search Engine Marketing is one format of online marketing that involves website promotions by enhancing its visibility in the result pages of the search engines.